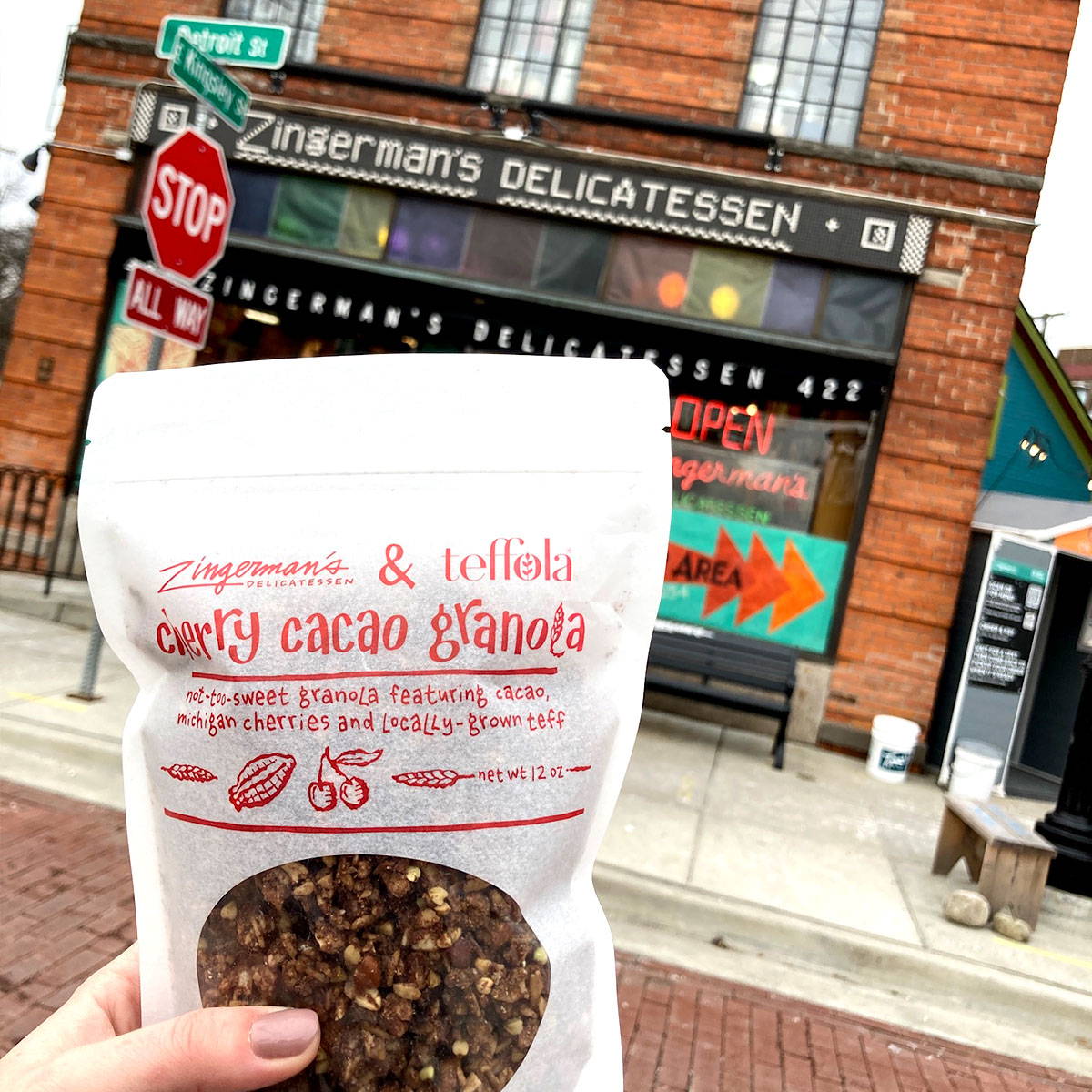 The team at Teffola has never been more excited to present an exclusive granola with Zingerman's! Cherry Cacao Granola is made with Michigan dried cherries, Tenera Grains teff and cacao nibs from Askinosie.
For those unfamiliar with the Ann Arbor, MI iconic bakery and deli, Zingerman's is a community of businesses ranging from a creamery to a restaurant with James Beard award nominations to a bakery. Founded in 1982 by Ari Weinzweig and Paul Saginaw, Zingermans has become much more than just a place to grab a sandwich.

Zingermans and Teffola share a lot of brand values but our focus for this project is on ancient grains. Together, we developed Cherry Cacao Granola to highlight the incredible flavor and nutrition they bring. The grains in this flavor are teff, oats and buckwheat (technically a seed but often grouped in with grains). All of them bring a wonderful nuttiness and depth to the granola.

MINDFUL SOURCING DIRECT FROM FARMERS
Our mutual goal when making Cherry Cacao Granola was building new relationships with like-minded farmers and supporting local food economies. We made this happen by using Michigan dried cherries from Shoreline Orchards, cacao nibs from Askinosie, pecans from minority and woman owned New Communities Farm in Georgia, rolled oats from The Grainery, and of course teff & buckwheat from our very own Tenera Grains Farm.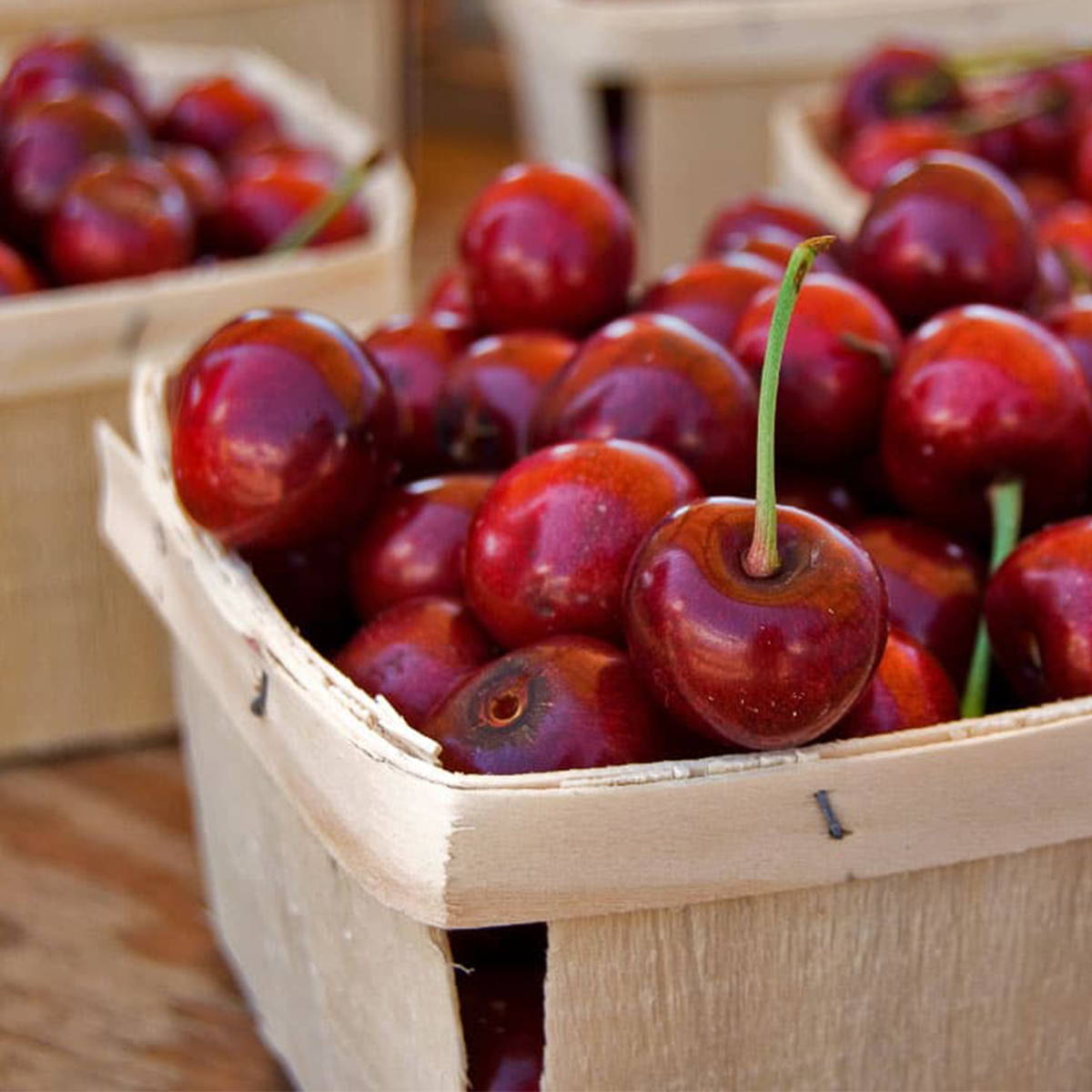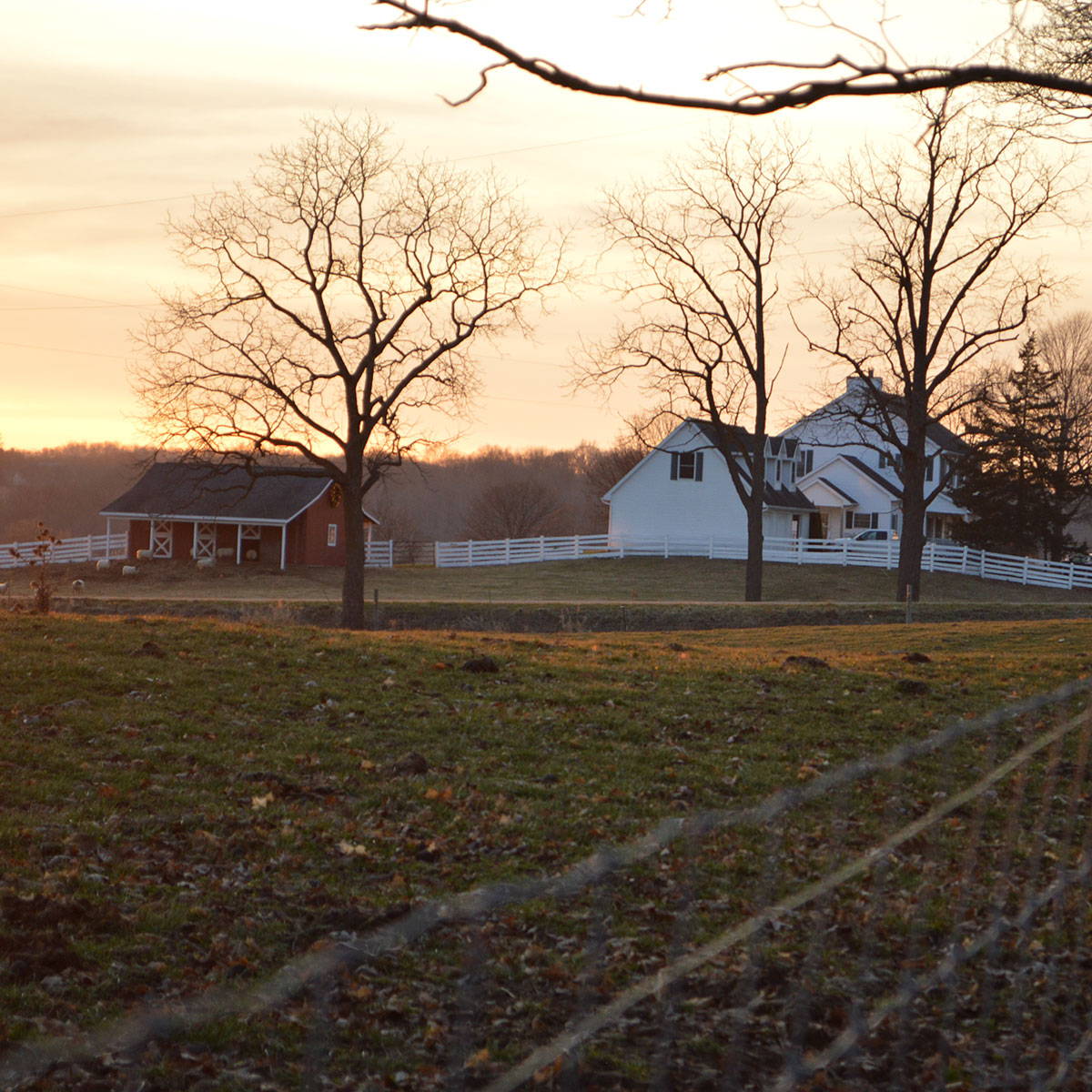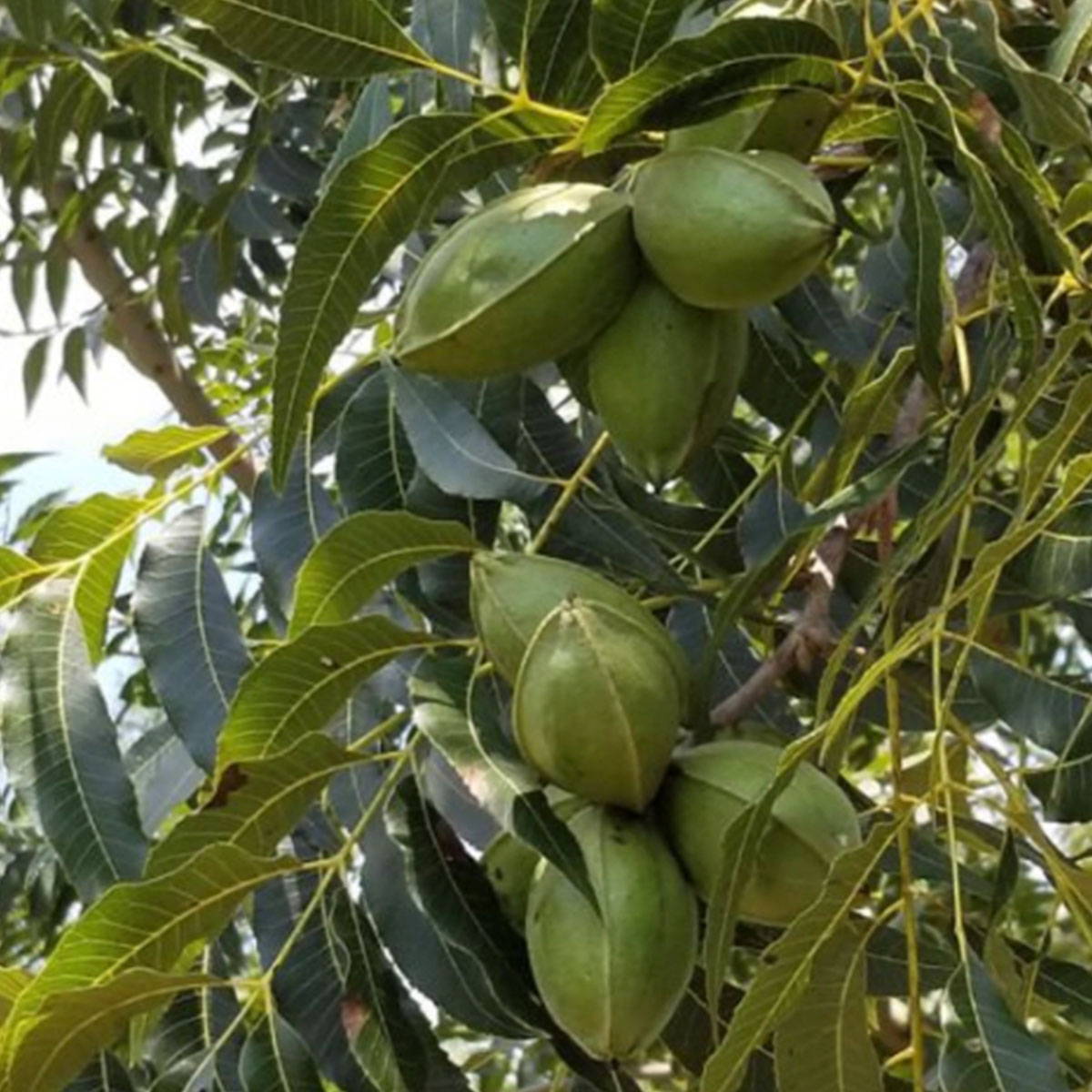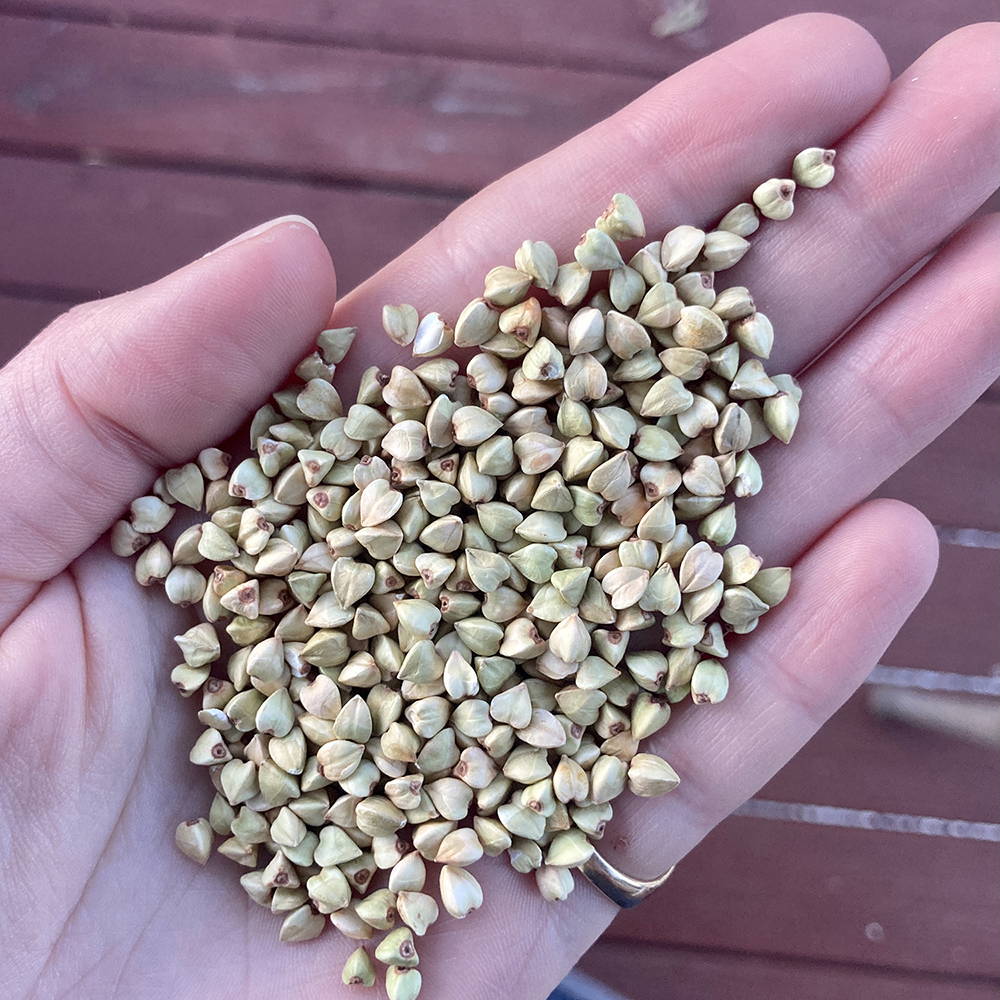 Nutrition Highlights of Teff Granola

By Dietitian: Christina Badaracco, MPH, RD, LDN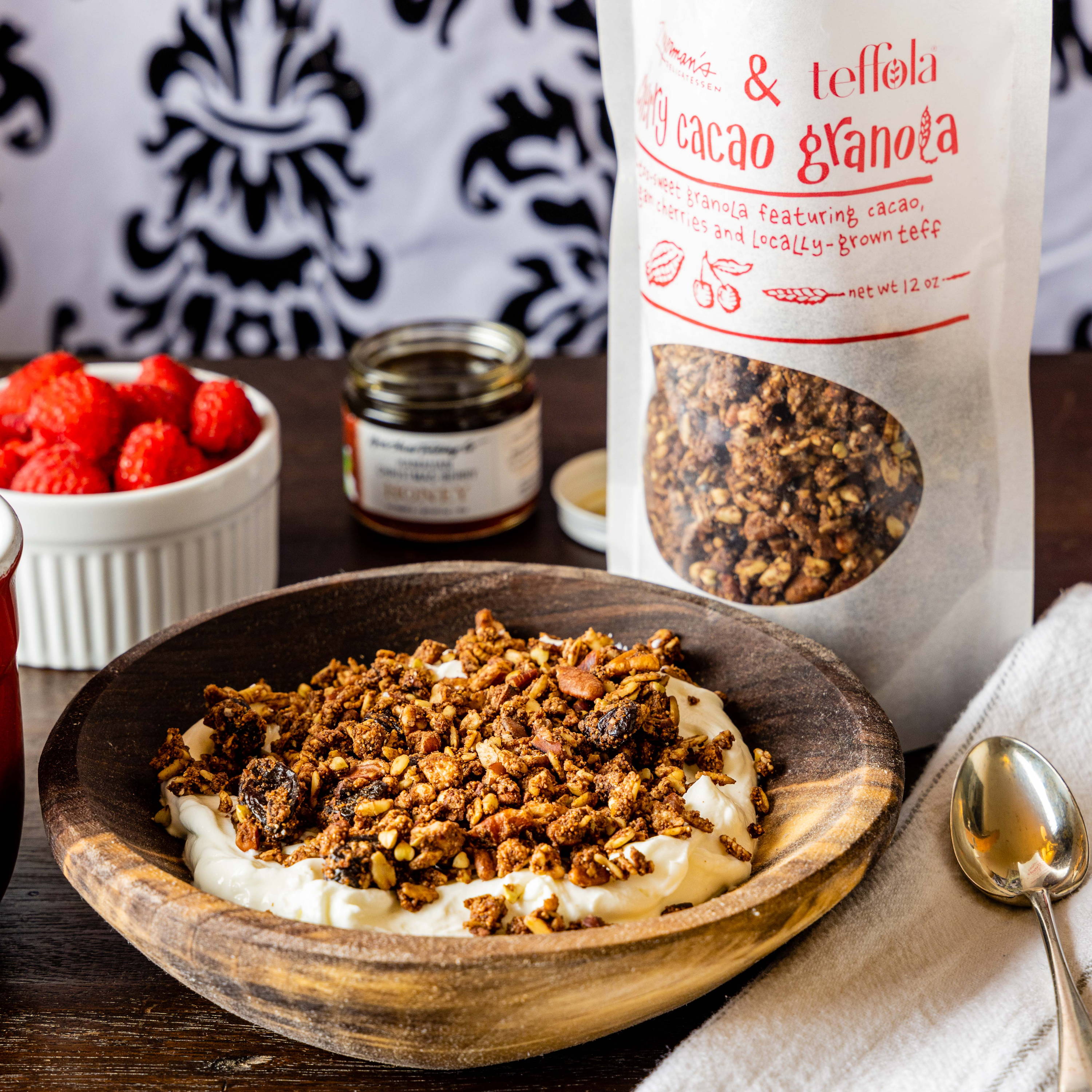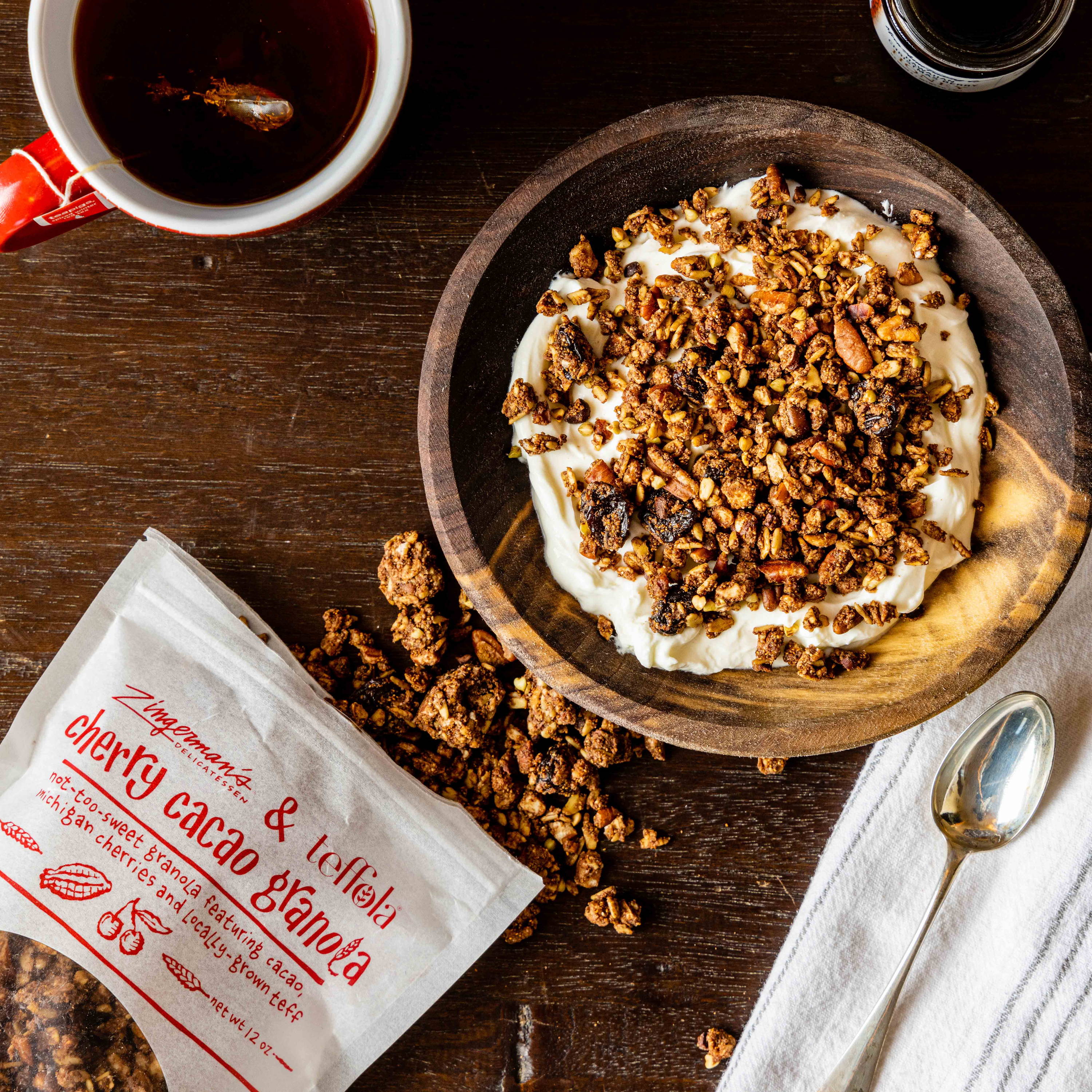 While most granolas are made with just oats, the Zingerman's & Teffola granola includes two ancient grains—teff and buckwheat.

Fun fact: Teffola is the only granola on the market made with teff

Teff is an extremely nutrient-dense grain that can be grown in a variety of climates. It contains more protein, manganese, zinc, iron, and many other nutrients than an equivalent serving of rice.

It is important to eat a variety of grains in our diet to obtain all necessary nutrients that fuel our bodies and our microbiota. Increasing this diversity is also better for the soil, flora, and fauna on and around farmland.

These grains, together with the almonds and pecans, provides almost 20% of daily fiber needs for women and more than 10% for men from one serving of Teffola. And the cacao and nuts add antioxidants!
Many granolas commonly found in the grocery store— contain refined canola oils. Not only are these oils stripped of beneficial antioxidants, but they have been refined with chemical solvents that may be harmful to your health. Teffola only uses unrefined oil, not treated with chemicals or heat, helping to retain antioxidants and preventing formation of trans fats. In Teffola granola most of the fat comes from whole nuts (that provide other nutrients like vitamin E, fat, and fiber).
Cherry Cacao granola contains only 4 grams of sugar per serving

The American Heart Association recommends limiting daily added sugar intake to 36 grams for men and 25 grams per day for women; however, the average American consumes more than 70 grams per day, and a quarter of this comes from breakfast.