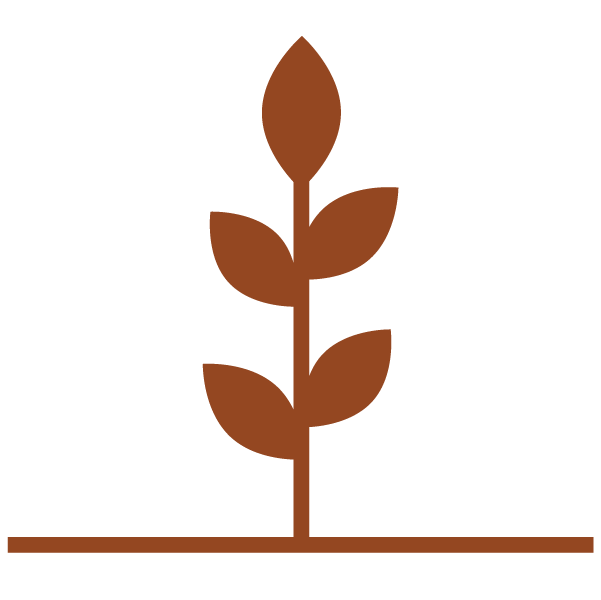 When you buy Teffola you are doing something good for you & good for the planet
Claire here! I'm the maker, baker and founder of Teffola. Call us nuts, but around here we do things a little differently.

Our story is rooted in our 7th generation family farm, Tenera Grains, and the choice we made in 2015 to pivot from traditional crops to ancient grains and seeds.

While experimenting with recipes using these nutrient dense whole grain alternatives, I added teff to my favorite gluten free granola recipe and….Teffola was born.

Read more of our story here.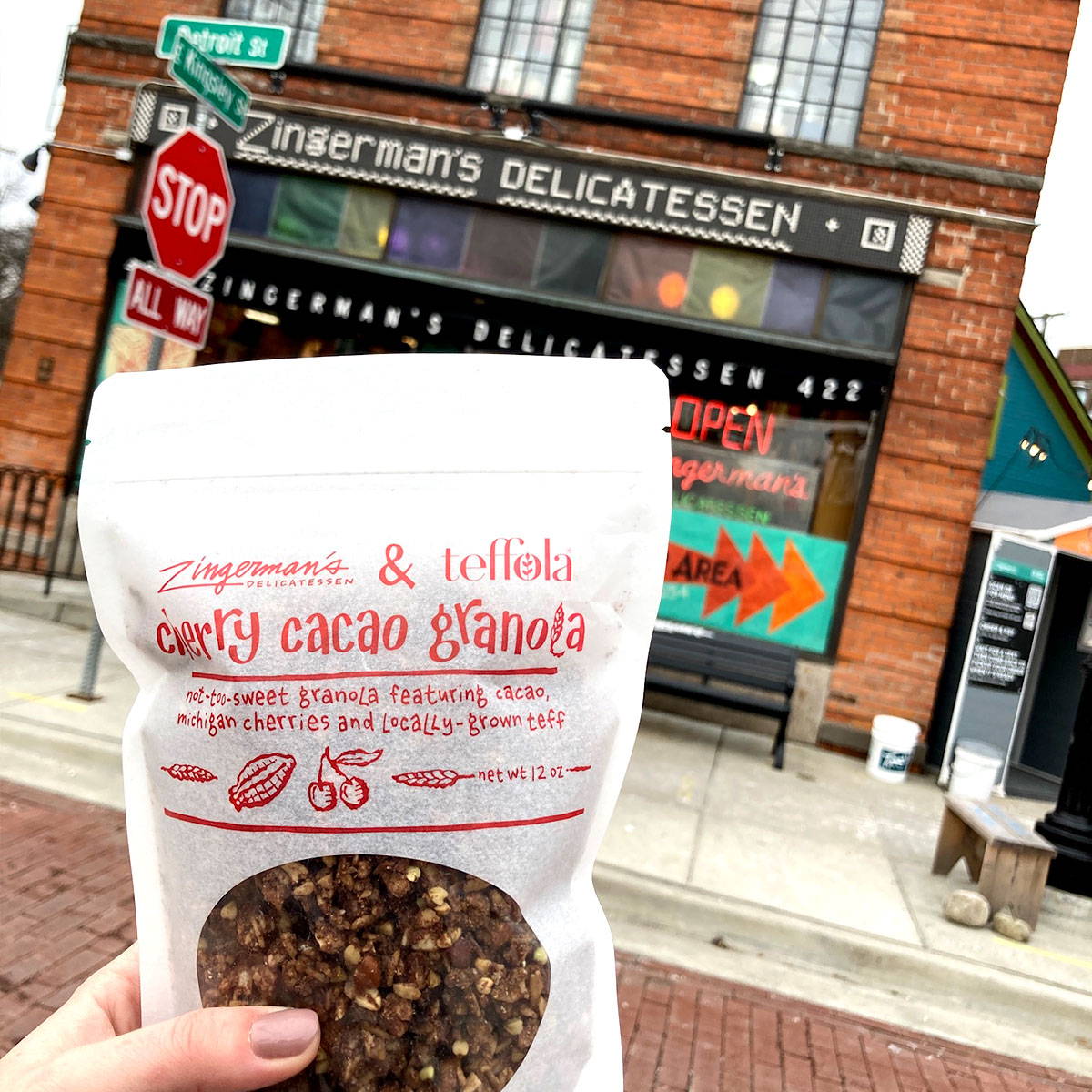 The team at Teffola has never been more excited to present an exclusive granola with Zingerman's! Cherry Cacao Granola is made with Michigan dried cherries, Tenera Grains teff and cacao nibs from Askinosie.
For those unfamiliar with the Ann Arbor, MI iconic bakery and deli, Zingerman's is a community of businesses ranging from a creamery to a restaurant with James Beard award nominations to a bakery. Founded in 1982 by Ari Weinzweig and Paul Saginaw, Zingermans has become much more than just a place to grab a sandwich.

Zingermans and Teffola share a lot of brand values but our focus for this project is on ancient grains. Together, we developed Cherry Cacao Granola to highlight the incredible flavor and nutrition they bring. The grains in this flavor are teff, oats and buckwheat (technically a seed but often grouped in with grains). All of them bring a wonderful nuttiness and depth to the granola.