Thanks for stopping by! Our Free Bag promo has passed
but we're happy to offer a 15% discount on your order.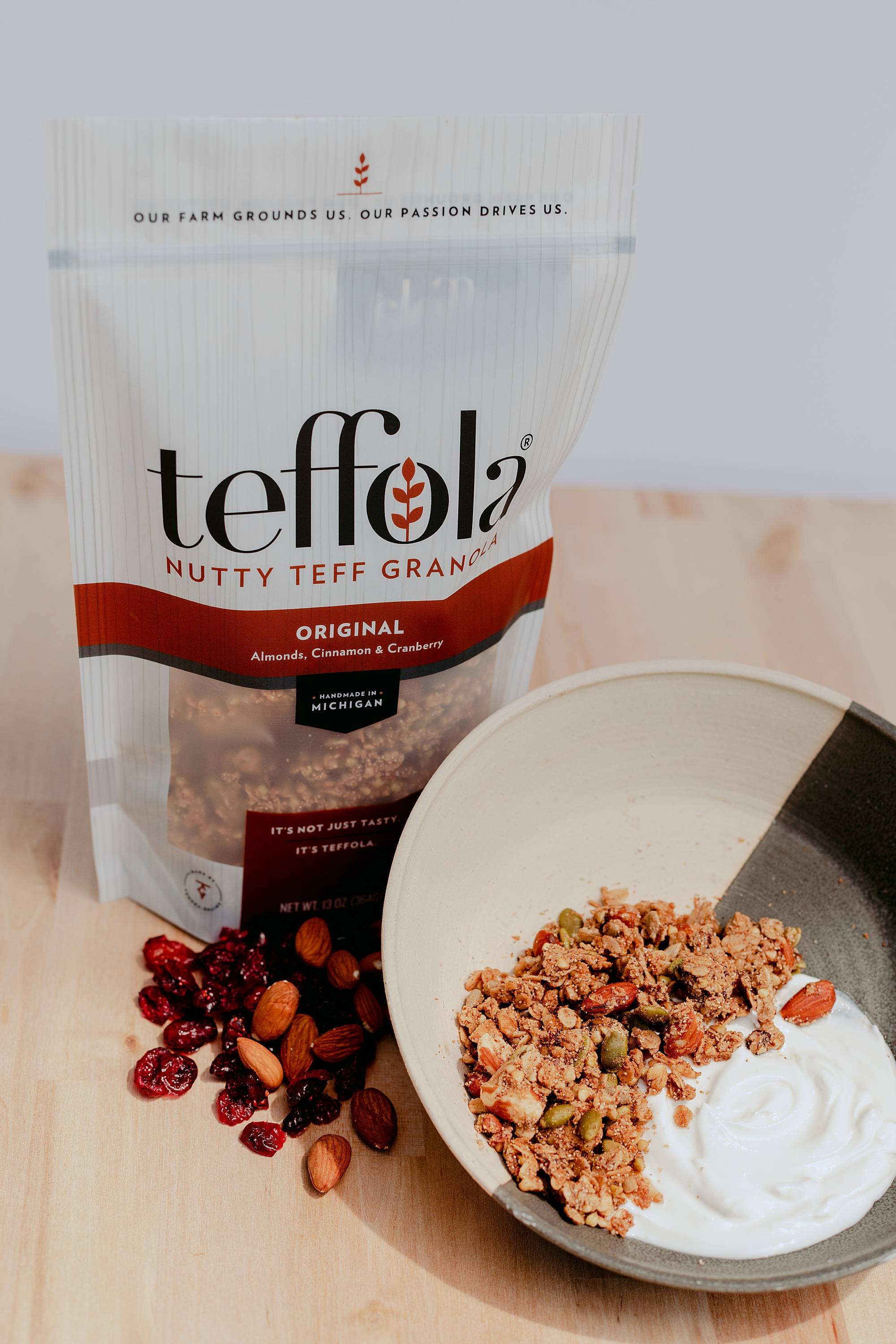 Michigan grown teff + buckwheat
We're big fans of regeneratively grown ancient grains. Specifically the ones we can grow on our 7th generation family farm in southern Michigan! Teff & buckwheat add a delicious nutty flavor profile to our low sugar granola and they happen to be grown, cleaned and processed on land that has been in our family for nearly 200 years.